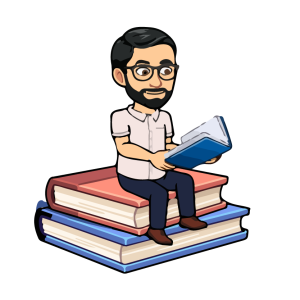 Teacher Specialist - Ed. Media / Librarian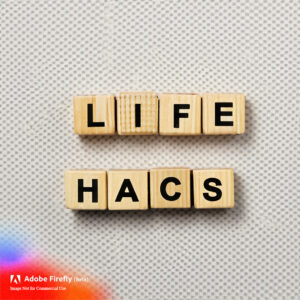 What Life Hacks can you share with the group?
(Ice-Breaker was inspired by a teacher who always shares a life hack with me)
Examples: Car Rental, Travel Arrangements, Gophers, Gym Memberships, etc.
Life Hacks can really support our social-emotion health because it's one less thing you have to worry about.
Google Slides / Presentations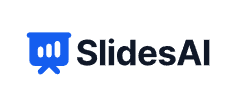 SlidesAi.io
Overview: "Are you tired of spending hours creating presentations? Introducing SlidesAI.io, the ultimate time-saving tool for creating professional and engaging presentations. With just a few clicks, you can transform any piece of text into visually appealing slides that are perfect for any occasion."
Getting started with SlidesAI.io is simple:

➤ Install the app from the Google Workspace™ by clicking the "Install" button.
➤ Enter your text and select your desired presentation type or keep the default "General" type.
➤ Choose existing color presets or customize it with your own colors.
➤ Export your presentation and you're ready to go!
➤ Don't waste any more time on tedious slide creation. Try SlidesAI.io today and take your presentations to the next level!"

MagicSlides App
Overview: "Are you bogged down by time-consuming presentation crafting? Welcome to MagicSlides App, your ideal companion for producing polished, interactive presentations swiftly. A simple click turns any chunk of text into striking slides apt for all settings."
Get Started with MagicSlides App is simple

➤ Install MagicSlides App from the Google Workspace™ by clicking the "Install" button.
➤ Create a new slide at slide.new and launch MagicSlides from the Add-ons menu.
➤  Enter your presentation topic, slide count, and any reference text you'd like to include.
➤ Click 'Generate' and watch the magic happen as AI creates your slides in a matter of seconds.
➤ Export your presentation and you're ready to go!

Plus AI for Google Slides
Overview: "Plus AI for Google Slides is the best AI slides tool to create and edit presentations, directly in Google Slides. With Plus AI, you can use the same AI technology that powers tools like ChatGPT to make beautiful presentations for work and school. Stop wasting time creating slides from scratch, and let AI do the boring work for you!"
How to get started with Plus AI for free
• Install Plus AI from the Google Workspace Marketplace by clicking "Install."
• Open any Google Slides presentation.
• Click Extensions -> Plus AI for Google Slides™ -> New presentation with Plus AI.
• Enter a prompt or select a preset to create a new presentation.
Prompt Engineering / Research

Crossref.org
Crossref makes research objects easy to find, cite, link, assess, and reuse. We're a not-for-profit membership organization that exists to make scholarly communications better.
ProQuest
ProQuest is a collection of databases that provide access to thousands of journals, magazines, newspapers, dissertations, and other publications. ProQuest's content includes:
Scholarly journals
Books
Videos and audio
Dissertations and theses
Newspapers
Historical newspapers
Trade journals
Reports
Blogs, podcasts, and websites

Bard
Prompt:
Fine me 10 articles that support "Time saved relives stress". Results should be in table format and include, title, author, two sentence summary, and Doi number.
OpenAi
Prompt You can Front-load information:
Information: 1. Apples are $1. 2. Oranges are $2. Carrots are $4.
You are a reference librarian and all results are in table format. All responses must be articles that are found on crossref.org and include title, authors, doi number, and two-sentence summary.
What are 10 sources as to why homework is not good in school?
elicit.org
https://elicit.org/
The AI Research Assistant
Elicit uses language models to help you automate research workflows, like parts of literature review.
Elicit can find relevant papers without perfect keyword match, summarize takeaways from the paper specific to your question, and extract key information from the papers.
While answering questions with research is the main focus of Elicit, there are also other research tasks that help with brainstorming, summarization, and text classification.

Parrot.ai
Parrot AI is an AI knowledge space for teams. We record and transcribe meetings, transforming them into knowledge that can be applied across your business.
Can be used in debate class, club meetings, drama class, public speaking, AVID presentations, etc.


Forward specific emails to specific folders.
First we need to create new folders.
Next we go to, Settings > Options > Mail > Inbox and sweep rules
I've created one called Twitter. Let me show you the rules.
Create a PST Folder
Can only be used on the Outlook windows application.
File that stores/archive emails and attachments.
E-mails can only be viewed where PST file is located.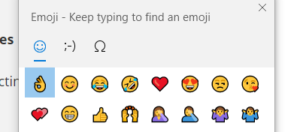 Build in Windows Emojis
Did you know that your Windows computer has built in emojis that can be used anywhere.
Can be added to Google Classroom name, etc.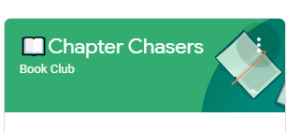 Windows Snipping Tool
Pin to Taskbar
Pin to Start Menu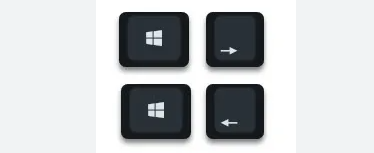 Snap Windows Left and Right
Windows + Left
Windows + Right
Other Fun Ones
Windows + P to open Projecting
Windows + K to open Cast
Windows + E to open File Explorer
Windows + V to open Clipboard
Windows + M - minimise all windows